a month ago
Process and therapeutic use
Hey there... :)
Long time no see.
I just found some time to draw again and just was reminded again of how relaxing it can be to let thoughts go, deepen into colours and shapes and use it as a (occupational- ʕ· ᴥ· ʔ ) -therapeutic tool against stress and sitting too much infront of the tv. - Just daily life made a bit more prescious.
In addition I find it fascinating how drawings evolve, so I descidet to kind of document this drawing process.
Here you go with the first 3-4 steps :).
If you want you can search for new elemenets like a little "search the difference" game.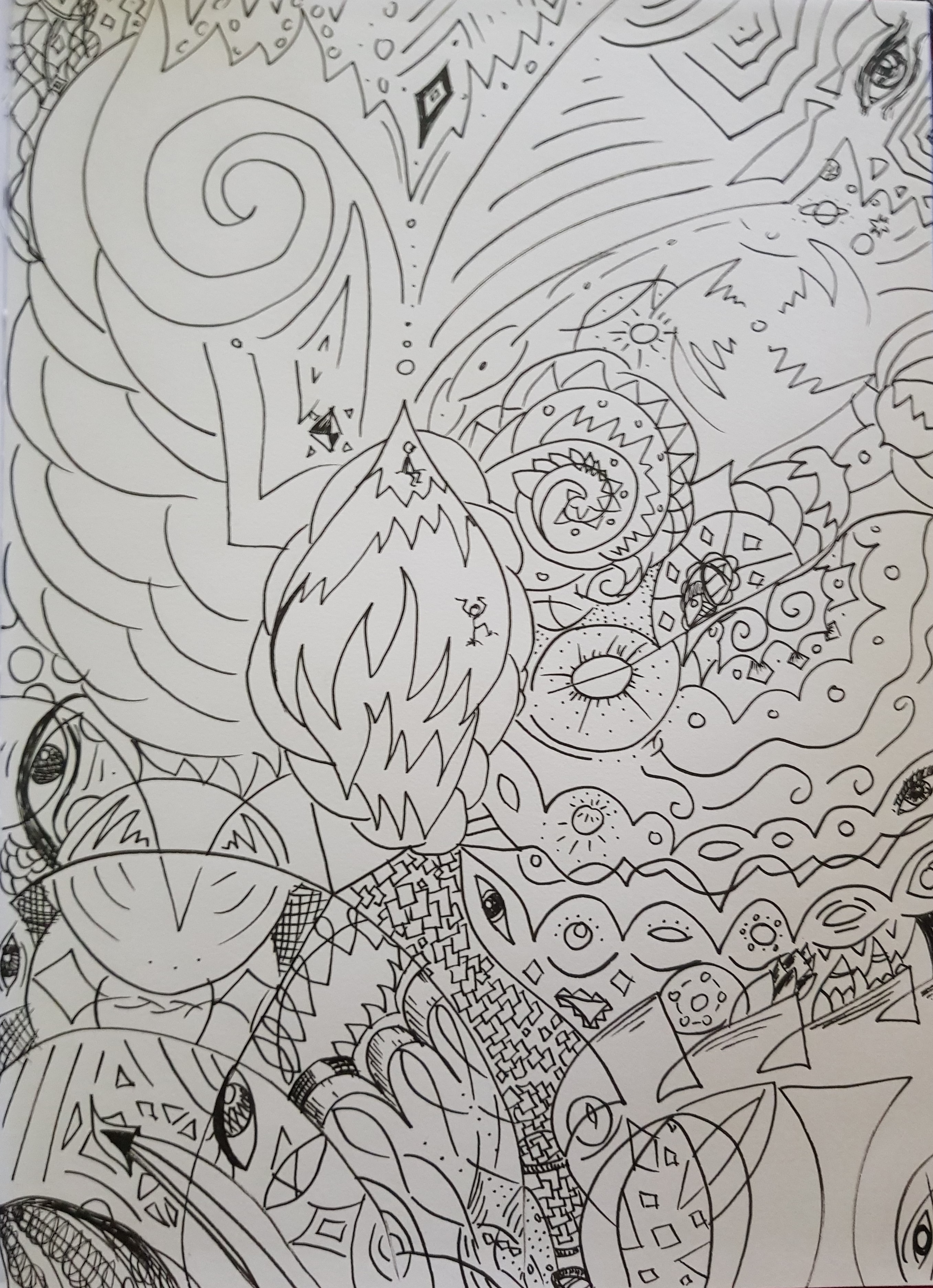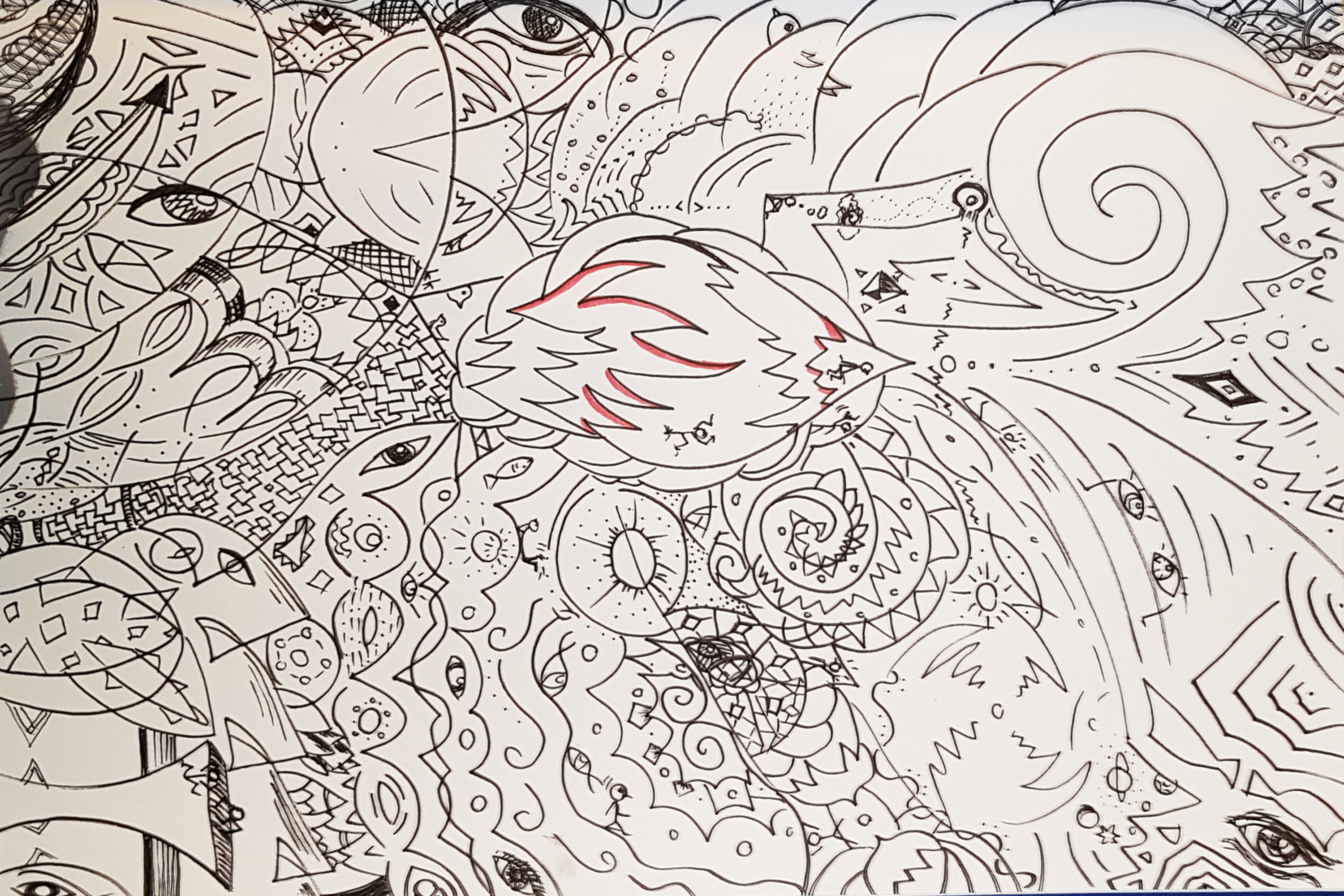 did you notice the new shapes as for example the bird?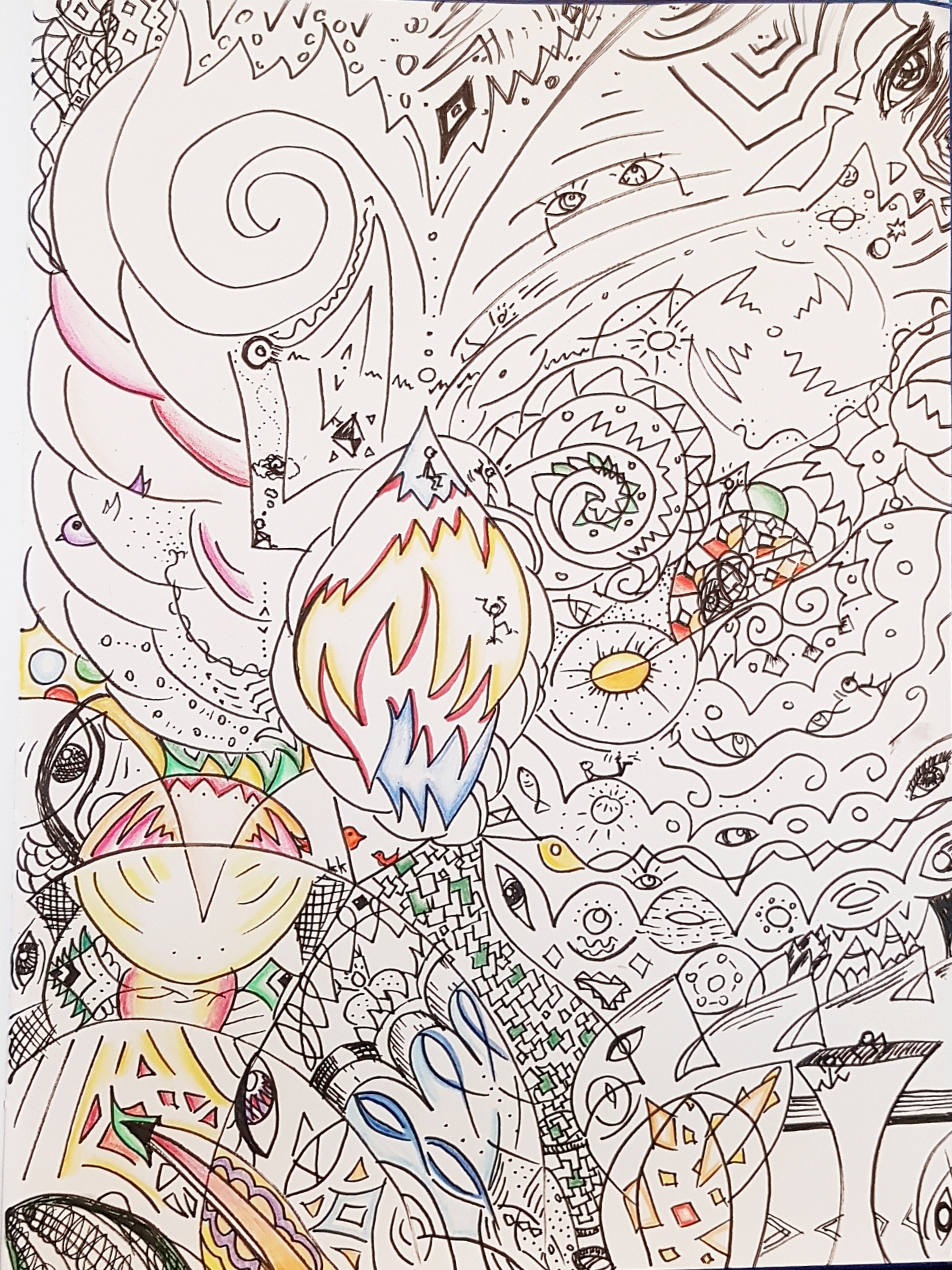 Now i started to add colour :) ... looking forward to the further process