by @miraicastel
Do you observe yourself sometimes while being in a rather passive activity, listening to somebody, or watching something and then you get the feeling to draw something beside, or just do something with your hands?
It might come over rude for some people doing so while you talking with them but I think it is essential to use this time slots for creative impulse and let it out.
To observe yourself at what times you have creative time slots can give you the opportunity to use your energy more efficiently. Not only for drawing or other typical artworks, but also for getting ideas for a project or being productive while writing an essay.
I realized it just recently again how well it works. The disadventage is, that mostly in this oppurtunities you don't have the right pens or paper, or what ever you need.
So often I create some usual ballpen drawings I like. I was often a bit disappointed not having the right stuff used, but I realized I am much more relaxed while drawing in this specific time slots I just got the imput to do so.
The same happened to me yesterday and I decided to ignore the fact that it is a ballpen drawing on a squared paper. And so I post it today.
I quite like the way my photoscanner misstook it the first place ;)
"wrong version":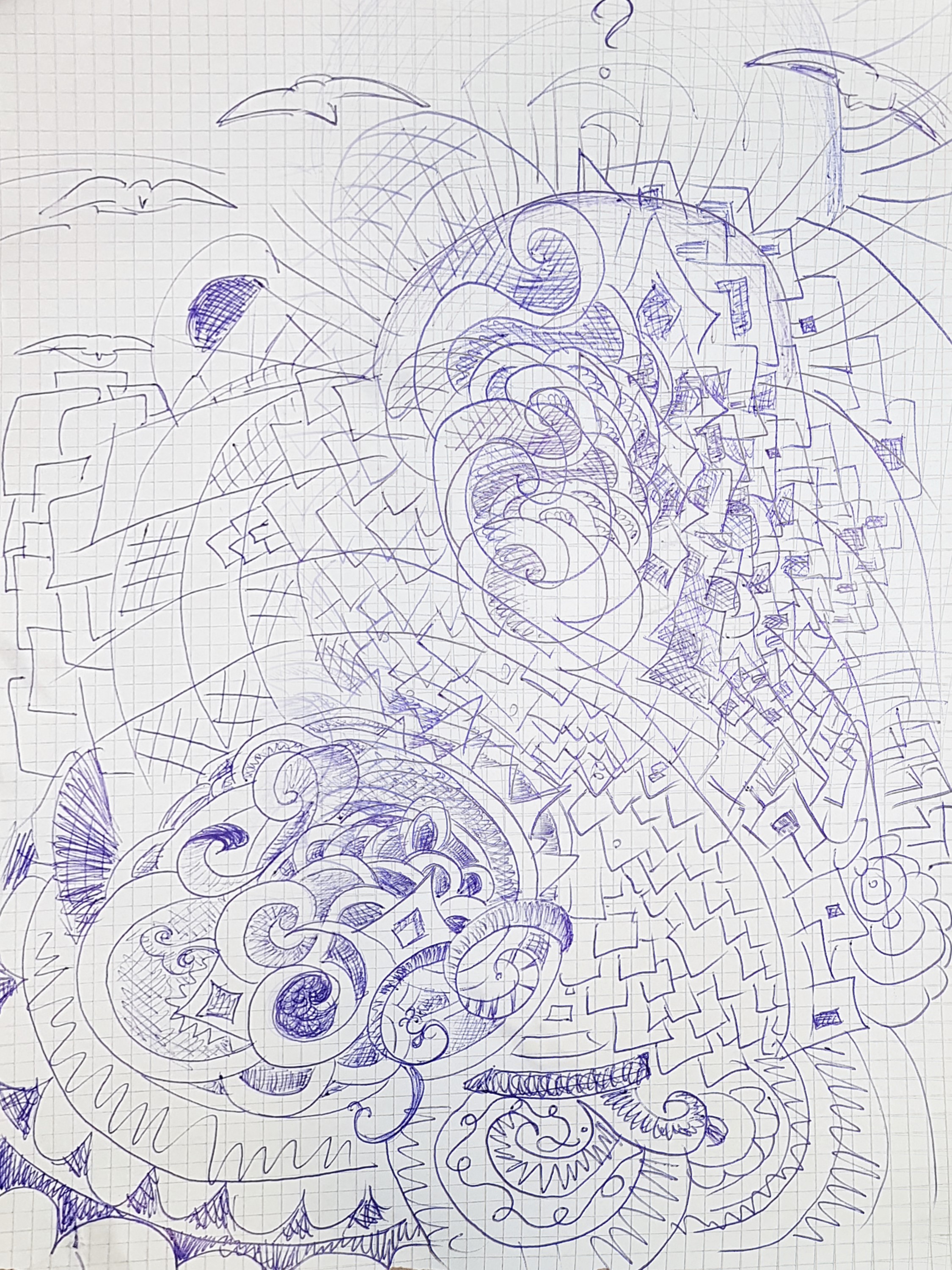 by @miraicastel
Many cheers and good week!
Mirai